Want to live in the world of a Blue Chip art collector? Stay at one of their hotels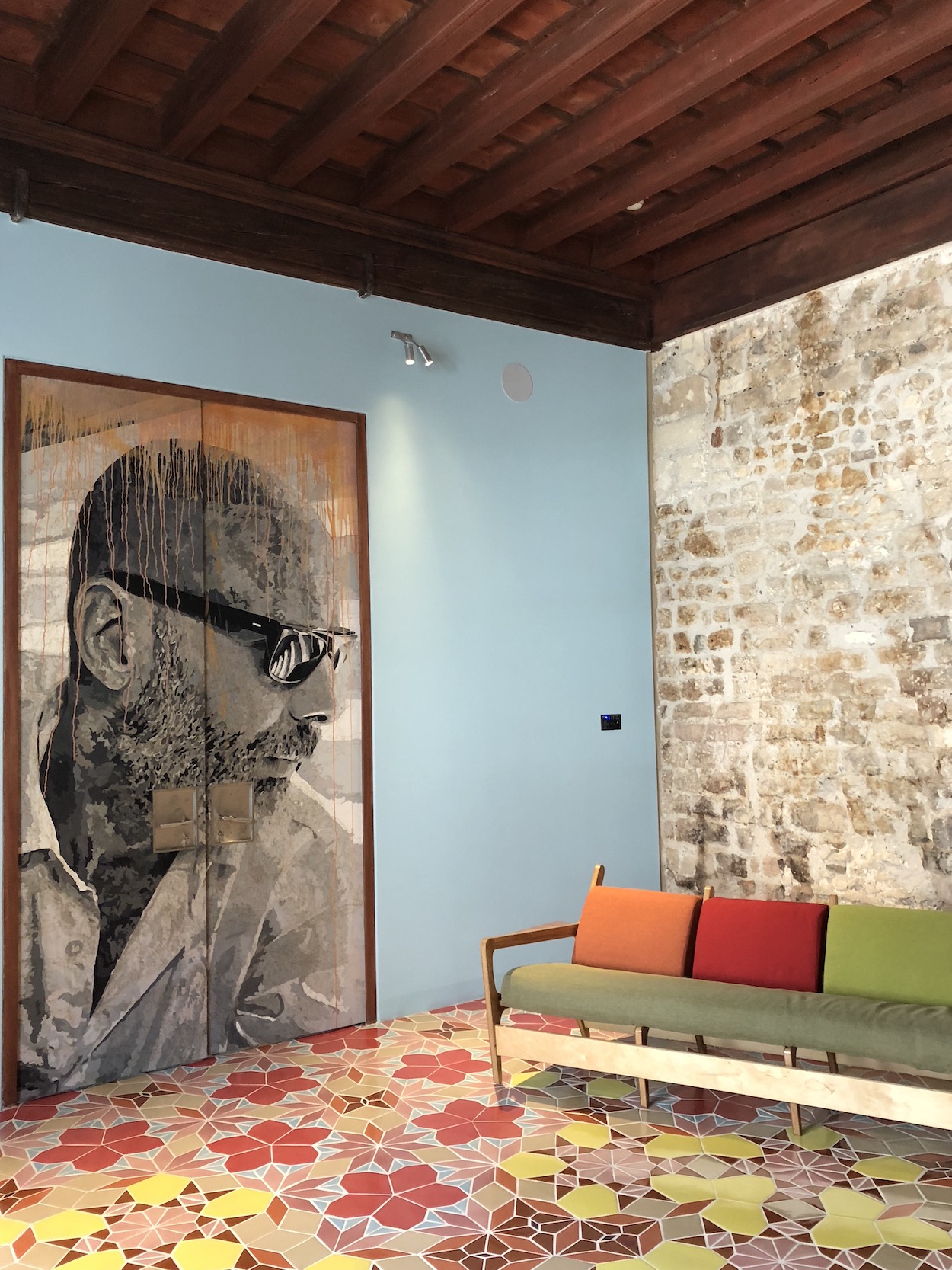 One of the most compelling travel trends of recent years has been the emergence of art-world luminaries applying their imaginative sensibility to hotel making. Take Banksy's fantastic Walled Off in Palestine, French actor and theater owner Thierry Teyssier's new nomadic concept 7000 Heures, or Parisian gallerist Franck Laigneau has just opened Dá Licenca in the rural Alentejo region of Portugal.
But perhaps the unwitting hotelier's most promising owner is the art collector. In December, power couple Manuela and Iwan Wirth, co-founders of the Hauser & Wirth empire, will open the Fife Arms, a former 19th-century Victorian coaching inn in the Scottish Highlands. The vision of interior designer Russell Sage, common areas seamlessly incorporate locally crafted tweed and tartan accents with site-specific works by artists such as Zhang Enli and Subodh Gupta. During Moxon Architects' restoration of the listed building, artists were invited to the local town of Braemar to produce work for the property, including Scotsman Alec Finlay, whose verses are carved into some of the custom headboards of the 46 theaters. It's not the Wirths' first foray into hospitality: four years ago they transformed a 100-acre farming estate in the British countryside into Hauser & Wirth Somerset, a cutting-edge multi-purpose arts center with restaurant, galleries, gardens designed by Piet Oudolf, and Durslade Farmhouse, a six-bedroom rental residence featuring original works like Guillermo Kuitca's dining room mural and Pipilotti Rist's video installation in the living room.
One of the pioneers of this model was the Hotel Castell, located in the small Swiss Alpine village of Zuoz, which is overseen by respected Swiss collectors Ruedi and Christine Bechler. Although the facade of the property appears to be the traditional architecture of a grand hotel, the interiors resemble a cabinet of wonders, brimming with a remarkable collection of contemporary art. An installation by James Turrell sits on a nearby hill and a sculpture by Atelier van Lieshout is on display in the garden. Every September, the Bechlers host a weekend where influential experimental artists like Roman Signer put on a show — in this case, blowing up shit with explosives.
Because they tend to have the taste and richness to make bold design decisions, astute collectors aren't limited by traditional rules of hospitality. This fall, philanthropist, producer and collector Maja Hoffmann, spearhead of Luma Arles, a remarkable Arles cultural complex inaugurated in early 2020, inaugurated L'Arlatan, a historic property that she asked artist Jorge Pardo to completely reinvent. . The result is a kaleidoscope of color: handmade ceramic tiles in vibrant hues such as sunflower yellow, bright tangerine and an arctic blue merging into abstract mosaics along the floors and walls; dozens of laser-cut plastic lanterns hanging from the ceiling, resembling bulbous sea creatures; and doors painted with images of Van Gogh more Japonism-inflected works, as well as "random photos on my iPhone", explains Pardo.
Sometimes the art comes before the hotel. Marika Wachtmeister, whose family founded Wanås Konst, a Renaissance-style castle in southeastern Sweden, began inviting artists in the late 1980s to create large-scale field and forest installations surrounding. Today it has become a world-class sculpture park run by a non-profit foundation with more than 80 original pieces by Marina Abramovic, Robert Wilson, Jenny Holzer and other heavyweights hidden among the trees. Last year, the family transformed two 18th-century barns into an elegant 11-room hotel and restaurant, allowing guests to wander the estate for a few days, trying to distinguish contemporary art from nature, while enjoying seasonal dishes prepared with ingredients from the on-site organic farm. As is the case with the Wachtmeisters collection, Wanås is full of eclectic surprises; having the opportunity to live briefly in the world of an exceptional collector gives real meaning to the term organized experience.