Tiago Azevedo: leading figure in the contemporary art movement, bringing the old masters to a new generation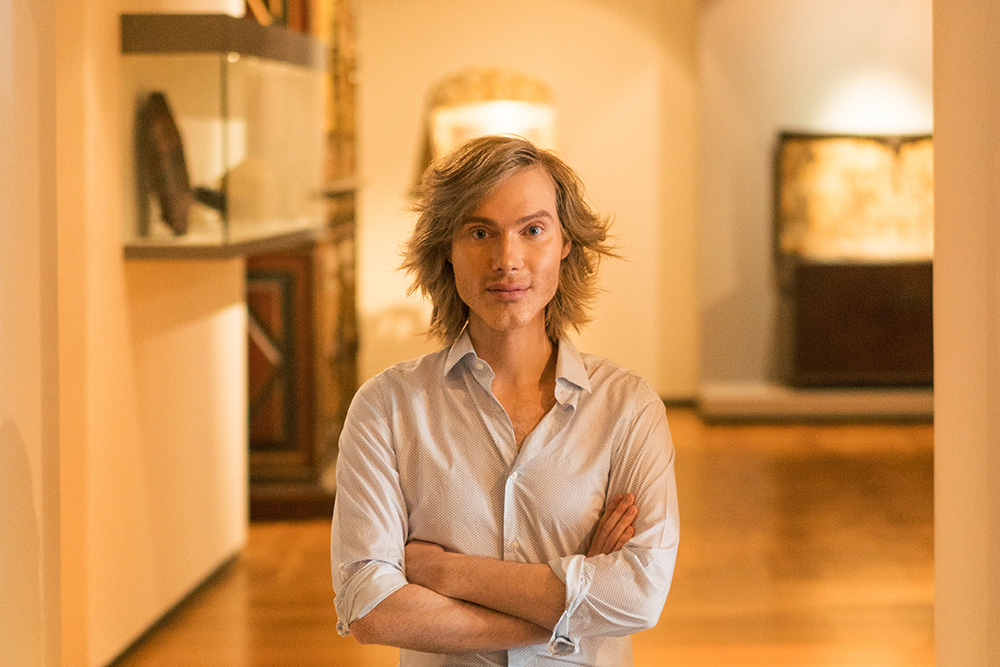 When Tiago Azevedo graduated in 2009 with a master's degree in architecture, he never thought his life would take a 180-degree turn years later when he rekindled his childhood passion for painting. Now based in New York, the internationally acclaimed architect has an impressive resume that includes various five-star hotels in Europe. However, it was his career as a pop-surrealist painter that propelled him to stardom.
Azevedo has captivated audiences with exhibitions across the world, from Dubai to London, and reached an even wider audience with his painting tutorials on YouTube – where he recently passed the 100,000-view mark. Two of his most watched videos are the biographies of Italian Renaissance painters Giotto and Titian. Azevedo enjoys sharing great masters with his disciples, deciphering their secrets and long-lost techniques. Coincidentally, promoting art history to our social media-centric generation has become one of Azevedo's greatest accomplishments. Hieronymus Bosch and Frida Kahlo are other examples of famous painters in his art history video series, which also features contemporary artists such as Kehinde Wiley, who painted the portrait of former President Barack Obama. for the Smithsonian National Portrait Gallery, and Mark Ryden, one of the leading figures of the Pop-Surrealism contemporary art movement, of which Azevedo is also a part.
In recent years, auction houses and galleries have experimented with strategies for selling Old Master works, ranging from social media marketing to celebrity partnerships. Most failed to spark a sustained interest of Millennials and Gen Zers in the art world – at least until digital art and NFTs began to change the nature of art. property of art. "Great video", "really educational" and "beautiful tribute to the greatest painter of all time" are some of the comments on Azevedo's art history videos for YouTube. His channel attracts a particularly young audience; according to a representative of the painter more than 70% of his audience on YouTube are between 18 and 34 years old. If these figures are to be believed, the new generations have not lost their interest in learning the historical and social dimensions of art history and classical art.
Azevedo's style blends classical techniques from the Renaissance, Baroque and Pre-Raphaelite periods with contemporary aesthetics, like his unmistakable signature: markedly augmented anatomical features, such as cheekbones and eyes. Some of his most famous works illustrate classic stories by Hans Christian Andersen and the Brothers Grimm. These were included in his first book and exhibited in Paris at the Carrousel du Louvre.
Paying homage to his idols and influences, Azevedo has found a unique approach to educating young people about the art – with succinct content, delivered authentically and to the point.