CULTURE & COCKTAILS to lead a conversation with art collector Christine Aylward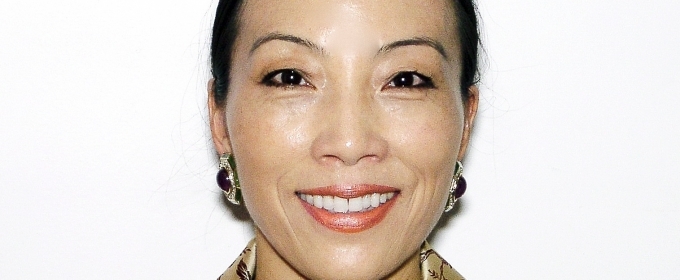 The Palm Beach County Cultural Council today announced that the popular CULTURE & COCKTAILS series returns next month with its riveting penultimate talk this season at the Colony Hotel Coral Ballroom, located at 155 Hammon Avenue in Palm Beach.
March 11
ART ATTACK
Conversation with art collector Christine Aylward
Born and raised in China during the Cultural Revolution, Christine Aylward came to the United States in 1986. Since moving to Palm Beach 20 years ago, she and her husband have followed an interesting path of learning and the art collection, focusing on contemporary Asia. She is a former trustee of the Norton Museum of Art, currently a member of the Board of Trustees of SITE Santa Fe in Santa Fe, New Mexico and a member of the Collectors Committee of the National Gallery of Art, Washington, DC.
Interviewed by Daphne Nikolopoulos, author and editor of Palm Beach Illustrated
The last CULTURE & COCKTAILS of this season will be:
April 8
STAGE SPEECH
A conversation with legendary broadcaster Dick Robinson
Owner of Legends Radio in North Palm Beach, Dick Robinson launched his broadcasting career in 1958 in Massachusetts and the first song he ever played on air was Connie Francis' Who's Sorry Now. Over the next six decades, Robinson carved out a successful career that combined working for and owning radio stations, founding the Connecticut School of Broadcasting (the oldest and largest group of broadcast media schools in the countries), founding the Society for the Preservation of the Great American Songbook and launching the syndicated radio/television show Dick Robinson's American Standards by the Sea. This conversation is sure to attract some surprise musical guests.
Interviewed by Rich & Jill Switzer, famous cabaret artists and co-hosts of The Morning Lounge on Legends 100.3 FM
CULTURE & COCKTAILS is generously sponsored by The Roe Green Foundation, Roe Green, Founder, as well as The Gardens Mall, Clo & Charles S. Cohen, First Republic Bank, Haile Law Firm, Shaw & Pfaffenberger, PA, and Woolems Luxury Home Builders. Additional support for the series is provided by Palm Beach Daily News, Legends Radio and PR-BS, a Boca-based public relations firm.
Admission to each CULTURE & COCKTAILS event is $75 per person in advance and $85 at the door, and FREE for Cultural Council members ($250 level and up). All proceeds will go to support the nonprofit Palm Beach County Cultural Council. For membership information, please contact Debbie Calabria at 561.472.3330.
Each event will run from 5 to 7 p.m., with registration and cocktail reception from 5 to 5:45 p.m., and the "Conversation" from 5:45 to 7 p.m., including questions and answers from the public. The Colony will serve complimentary beverages and a range of specially prepared appetizers before each CULTURE & COCKTAILS conversation.
Those interested in attending CULTURE & COCKTAILS can confirm their presence before each event by calling the Cultural Council at (561) 472-3330.
The Palm Beach County Cultural Council is the official agency supporting arts and culture in The Palm Beaches, Florida's cultural capital. The Council provides grants to cultural organizations and professional artists, advocates for arts and culture funding, enhances local arts education, provides support services to help the sector grow, and promotes cultural tourism.
The Cultural Council also serves as a venue for exhibits and performances featuring artists who live or work in Palm Beach County, and offers additional programming at its headquarters in the historic Robert M. Montgomery, Jr. Building at the downtown Lake Worth. Also on the property are the Roe Green Uniquely Palm Beach Store featuring handcrafted items by local artists; the Jean S. and Frederic A. Sharf Visitor Information Center, a certified Florida Visitor Information Center designated by VISIT FLORIDA; and the Project Space, an outdoor garden for live music and large-scale sculpture.
The Cultural Council is open to the public from 10 a.m. to 5 p.m., Tuesday to Saturday. For more information, including a full calendar of cultural activities at The Palm Beaches, visit palmbeachculture.com.