ART station upgrades begin to increase safety and build shelters – City of Albuquerque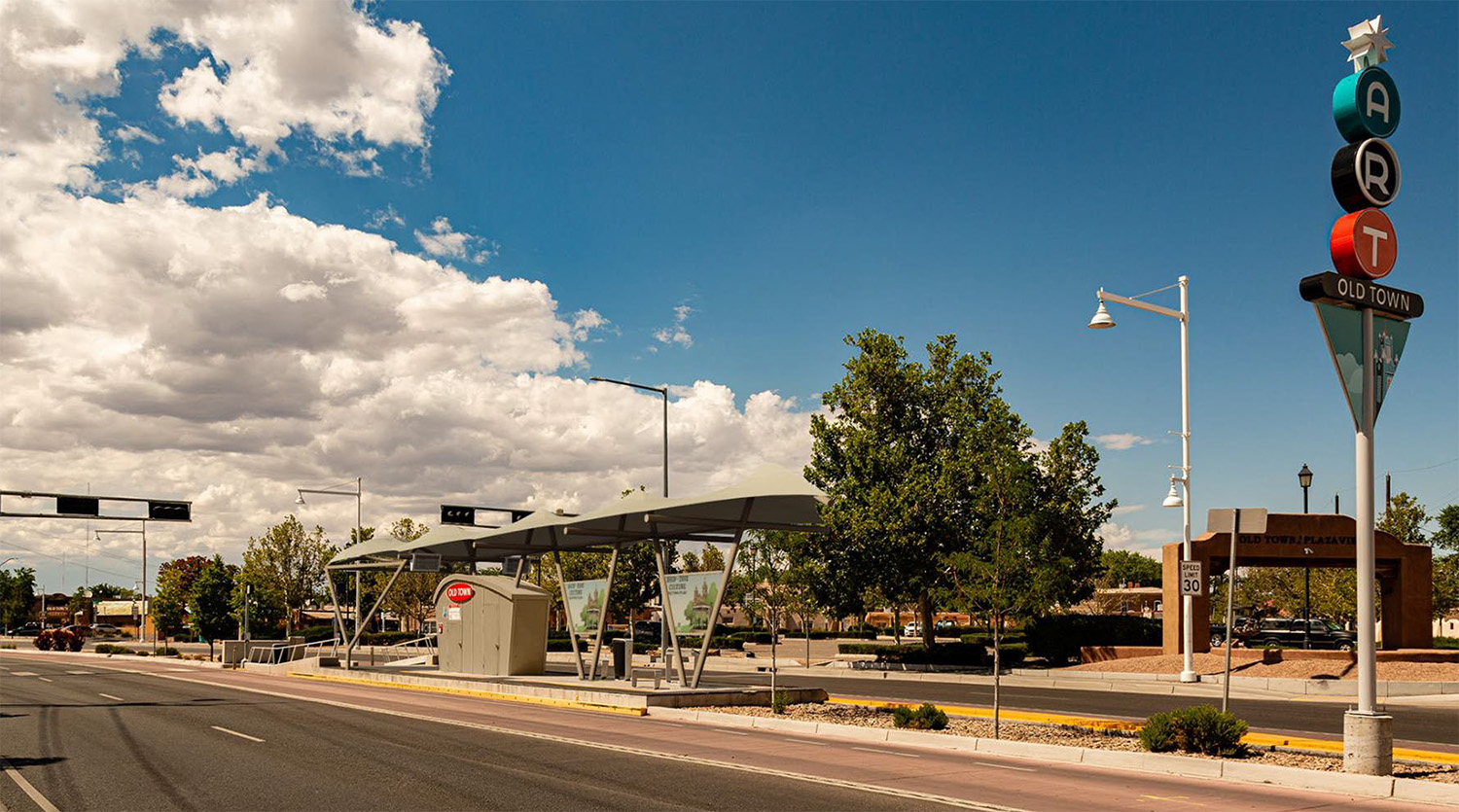 October 13, 2021
The construction of the ART station located on Central Avenue and San Pedro Drive kicks off a series of upgrades to several of the city's existing platforms.
An awning, information screens for passengers, seats and bins are being installed on the platform of San Pedro, corresponding to the equipment of the other stations. Work began on Monday October 11 and will continue until early December. The Ministry of Municipal Development is also installing HAWK signals so that pedestrians can safely access the platform.
On Thursday, October 14, work will begin at the East Downtown ART station to install an awning above the platform. Construction during the first week will consist of removing the electrical equipment in order to install the canopy. The station will be out of service during the works. Passengers are asked to board and exit at the nearby stop # 66.
Upgrades to the Downtown West ART Station will begin on Monday, October 25, and work on the Old Town ART Station will begin the first week of November. Stations will be out of service during this period. Passengers are asked to board and exit at nearby stops # 66.
Construction of all downtown platforms will take approximately two months from their original start date. Work on these platforms will include new wiring and lighting and the reinstallation of existing electronics.
All projects will require the blocking of ART tracks near the platforms in both directions. The bus drivers will temporarily leave the ART tracks to maneuver around the construction.
ABQ RIDE is Albuquerque's primary form of public transportation, averaging 120,000 passengers on its buses each day.