Art Collector, Main Funded List of Hagyard Fayette Nominees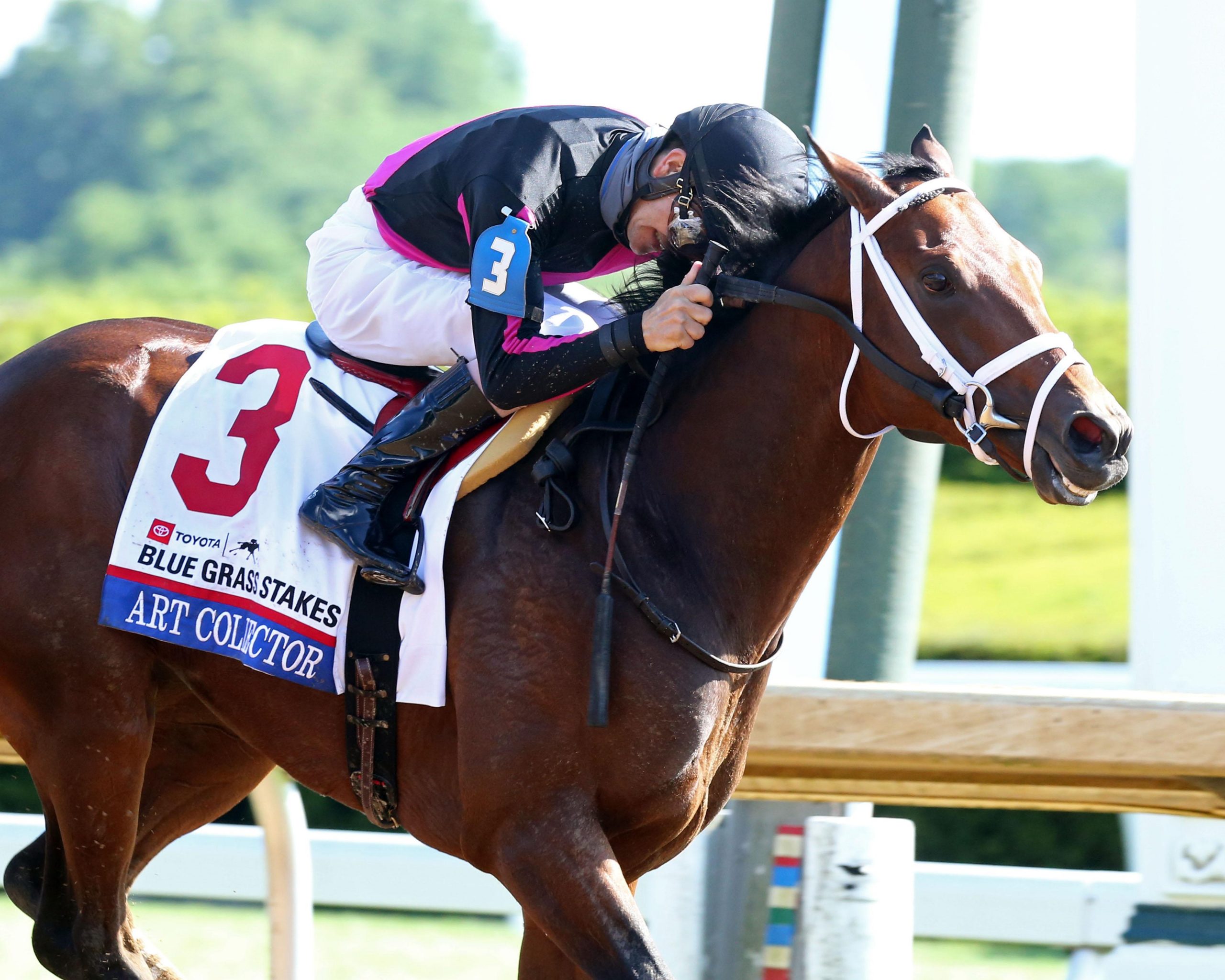 Exacta de Saratoga G2 among nominees at Bryan Station
Souvenirs from Cairo, Dolce Zel named in Valley View
Damon's Mound tops nominations for Bowman Mill
Naughty Gal nominated for Myrtlewood
LEXINGTON, Ky.— Bruce Lunsford's Millionaire art collectorwinner of the 2020 Toyota Blue Grass (G2) here, tops a list of 20 nominees for the 65e $350,000 Hagyard Fayette (G2) race to be run 1 1/8 miles on the main track on October 29.
Trained by Bill Mott, Art Collector's 20-race career is highlighted by victory in the 2021 Woodward (G1) at Belmont.
Another Year 1 winner among the nominees are Mike Pegram, Karl Watson and Paul Weitman's Refunded, who picked up a lead win in the Awesome Again on Oct. 1 at Santa Anita. Bob Baffert trains Defunded.
Exacta de Saratoga G2 among nominees at Bryan Station
Donegal Racing Loan to Purrform and Repole Stable, St. Elias Stable and Gainesway Stable Spiritthe 1-2 runners-up to the National Museum of Racing Hall of Fame (G2) in Saratoga this summer, leading 32 nominations for the 18e $300,000 Bryan Station (G3) operation for 3-year-olds completing one mile on the Keeneland grass course.
Coached by Brad Cox, Ready to Purrform compiled a 4-1-1-1 record in 2022 while racing exclusively on grass.
Wit, trained by Todd Pletcher, only made his grass court debut in the Hall of Fame. On his most recent debut, Wit was a 2¾ length winner of the Better Talk Now Stakes at Saratoga.
Souvenirs from Cairo, Dolce Zel named in Valley View
David Bernsen and Schroeder Farms' Souvenirs from Cairo and Madaket Stables, Michael Dubb, Robert LaPenta and Michael Caruso's Dolce Zel (FR) two-time 3rd-year winners, topping a list of 43 3-year-old fillies named to 32n/a $300,000 Rubicon Valley View (G3) race to be held Friday, October 28 at 1 1/16 miles on grass.
Coached by Bob Hess, Cairo Memories won the Providencia (G3) Presented by Thoroughbred Aftercare Alliance and Honeymoon (G3) this spring at Santa Anita and recently finished third at the Del Mar Oaks (G1).
Dolce Zel trained at Keeneland for trainer Chad Brown. Winner of Lake George (G3) at Saratoga and Florida Oaks (G3) at Tampa Bay Downs, Dolce Zel finished third at Lake Placid (G2) in his last start.
Damon's Mound tops nominations for Bowman Mill
Michele and Cliff Love's damon's moundwinner of two of three starts, including the Saratoga Special (G2), tops a list of 22 nominations for the third $200,000 Bowman Mill for 2-year-olds racing 6 furlongs on the main track on October 29.
Coached by Michelle Lovell, Damon's Mound would come back to a sprint after a sixth place finish in the Iroquois (G3) 1 1/16 mile race.
Also nominated, Mike Pegram, Karl Watson and Paul Weitman's Havnameltdownwinner of the Best Pal (G3) at Del Mar. Coached by Bob Baffert, Havnameltdown finished second in the Del Mar Futurity (G1) in his last start.
Naughty Gal nominated for Myrtlewood
Holy Cow Stable naughty girlwinner of the Adirondack (G3) at Saratoga in August, is headlining a list of 19 2-year-old fillies nominated for Myrtlewood's third $200,000 race on October 28 at 6 furlongs on the main track.
Coached by D. Wayne Lukas, Naughty Gal would come back a lap away after an off-the-table finish in the 1 1/16 mile Pocahontas (G3) on her last start.
Other nominees include Hoolie Racing Stable's someone's problem. Trained by Greg Foley, Somebody's Problem has won two of three starts, with her most recent start producing a 4¼ length win in the Prairie Meadows Debutante.
Keeneland Press Release/Amended
Main photo: Art Collector takes G2 Bluegrass to Keeneland in 2020 (Coady Photography)
---
For more information on Past The Wire's Annual Breeders' Cup Best of the Game Seminar CLICK HERE